Welcome to Clarity Salon
Here at Clarity Salon, we make every effort to create a warm, friendly and relaxing environment for our clients. Located in Cape Horn Plaza in Red Lion, PA, Clarity Salon is convenient to all living in the Windsor, Felton, Red Lion, Dallastown and York Areas. We hope you enjoy your visit to our website and look forward to seeing you soon!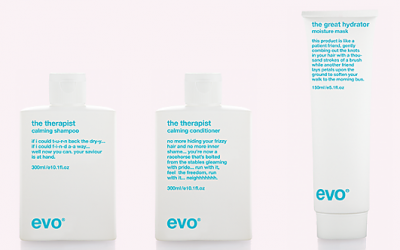 EVO is an innovative, professional hair and beauty product manufacturer with individuality and integrity; a manufacturer that speaks the truth. Inside bottles of EVO that are bursting with personality, you'll find luxurious products that are sulphate,... read more
Clarity is a "by chance or by appointment" Salon. We highly recommend that you make an appointment by phone (717-244-2777) with one of our stylist to ensure your wait time is at a minimum.
Clarity is located at
2997 Cape Horn Road, Suite A1
Red Lion PA 17356
Phone: 717.244.2777